Las Dalias is, undoubtedly, one of the most important tourist attractions on the White Island. Its Saturdays' hippie market is very famous and reaches 20,000 visitants in a single day in the middle of August. We have to look for the reason of its success in its festive and exotic atmosphere, as well as to the authenticity of its street stands.
Special mention deserves Juanito, Las Dalias' owner, who is the manager and personally selects the ambient and which street stands should be there. The majority of these street stands belong to artisans and designers who make their own products. Even some of them represent the last hippies who arrived in the 60s and the 70s and still continue on the island, living thanks to they make with their own hands.
As a lot of people, you probably will want to buy your Ibizan outfit, we are referring to the typical white clothes (Adlib fashion), the protagonist of known parties around the island. Adlib fashion, leather articles or handicrafts among cocktails and great restaurants you will find on your visit to Las Dalias.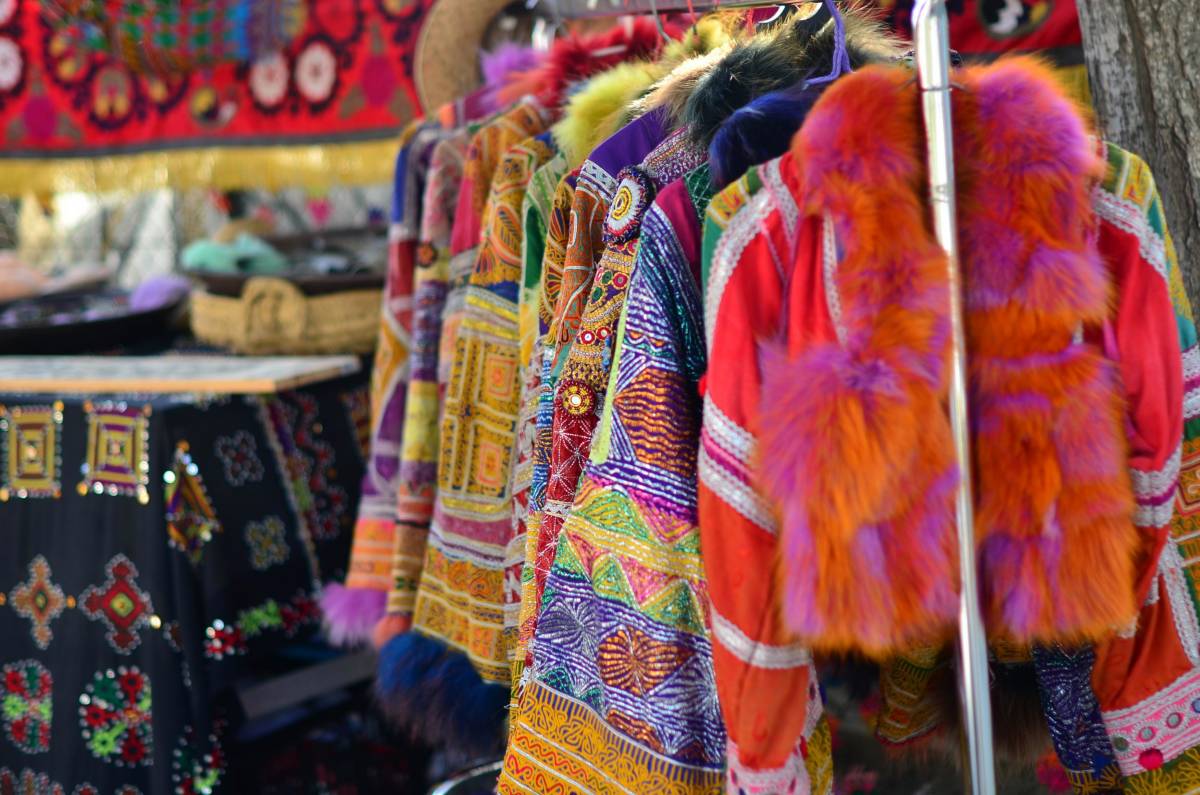 However, it hasn't been a hippie market always. In its beginnings, it was a bar which included a dance room, becoming the principal attraction of the zone. In the 60s, the owner took advantage of the touristic boom and created a barbecue with a flamenco spectacle, but it was in the 70s when hippies from Punta Arabí market began to meet in Las Dalias, where initiated jam sessions with famous artists. In the 80s it became a cult site for musicians from around the world and the hippie market started.
Las Dalias is not only a hippie market on Saturdays, it offers plans for every day of the week. You can drink a coffee in its cosmopolitan bar, having a lunch in great restaurants… There too many things to do here in one day!