We have already mentioned the parties, coves and beaches.
But is that just it? We think you already know the answer to that question – of course not!
If you are looking for activities between clubbing and going to the beach, or if you just need a good excuse to go to Ibiza, then keep on reading.
Scuba diving and snorkelling
Ibiza is a beautiful island – also under water. The water temperature allows you to dive all year, which opens the possibility to explore the underwater landscape the island has to offer.
There are several diving spots and offices around the island that can help guiding and locate the best places to go.
If you don't have a diving certificate yet, then it is also possible to get it in Ibiza. Elsewise, there are rich opportunities to go snorkelling in one of the many caves.
Watersport activities
If you like activities around the water, but prefer to be above it, there is a lot of options for you as well.
The different beaches are offering a range of activities, such as; parasailing, paddleboards, banana boats, speedboats, catamarans and kayaking.
Get on it and get some wind in your hair and after that, you deserve a nap in the sun or a drink.
Cliff diving
If you are a thrill-seeking kind of person and all the cliffs are tempting you to jump, then you would like this one.
Around the island, you can find different cliff diving tours. The different coves make every jump to a new experience and you are guaranteed to feel a rush.
You can take a cliff diving course to get a good basic before start jumping.
Boat trips
Whatever if you are looking for a party, a beneficial view of the sunset, see another angle of the island or are seeking for transportation, there is a boat trip that is suitable for you.
You can depart from most of the island, but the main places to be found around San Antonio or Playa D'Bossa.
If you know on beforehand that you want to go on a boat trip, there is typically money to save by booking in advance.
Some of the boat parties also offer a discount or even free entry to some clubs in their tickets.
Another destination could, for example, be Formentera, Es Vedra or beaches around the island. Several of these tours are making stops during the route, giving the participants the possibility to take a refreshing bath in the clear water.
If you want to be your own captain, it is possible to rent a boat.
Es Vedra
Es Vedra is more or less a landmark for Ibiza.
This small island doesn't have any habitats, but despite that, it is widely known. Es Vedra consists of limestone, making the island one of the most magnetic spots in the world. It's very magnetic, it reflects on radars from ships and even airplanes.
Often, Es Vedra is mentioned to be a mystical and unnatural place.
For example, there are plenty rumours, talking about UFO's should be hidden somewhere close to the island. Local people have furthermore claimed to hear sounds, see unexplainable lights and unknown objects.
It is up to the individual to decide if they think the countless stories about this spot are true or false.
Es Vedra is declared to be a nature reserve and the stunning place is worth a visit.
Buggy tours
Explore Ibiza in a new way by going on a buggy ride. This vehicle can drive you more or less anywhere. If you go on a guided tour, you can be sure that the guides know which routes to take for seeing the most beautiful places on the island. And he knows when there is a good opportunity to speed up…
Or else, you can rent your own and go on an adventure.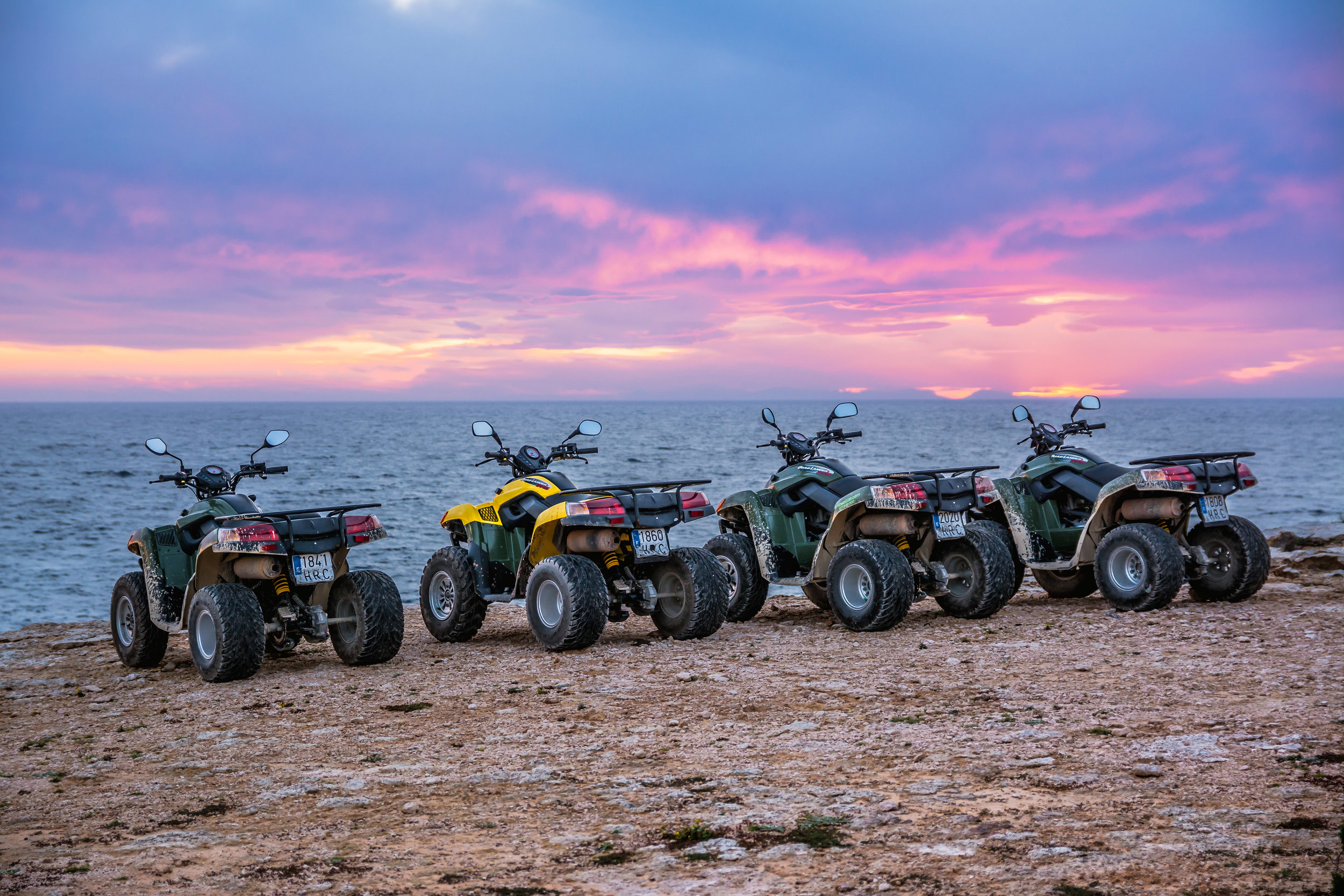 Markets
There are markets to be found almost everywhere on the island. It spans from food and hippie to bohemian markets. There are being held during all year but, there will be more during summer. No matter your location in the island, it will be possible to find some to attend.
If you like markets, this is a good place to grab a different souvenir and a nice experience.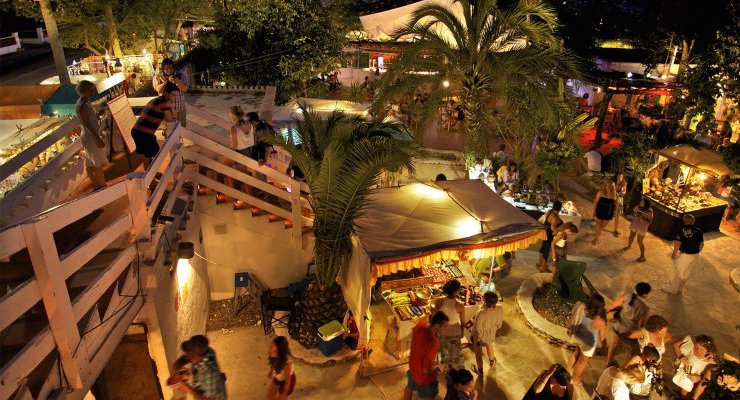 Ibiza Old Town, Dalt Vila
Declared as a UNESCO world heritage site, the old town of Ibiza is definitely worth a visit. This cultural tour reveals a 2,500-year-old town.
Everything is very authentic, including the road, so wear comfortable shoes because you don't want to go home before you have seen everything. When you reach the top, you will have a panoramic view throughout Ibiza.
After the tour in the old town, a treat could be to visit one of the many restaurants. Did you, for example, know that Ibiza has some speciality dishes typical for the island? And their own beer, Cerveza Isleña?
A typical speciality dish could be Bullit de Peix, which is a fish stew. As a supplement for the dinner, you can have a shot of hierbas ibicencas, which is a herbal liquor typical for Ibiza.
What is your main objective of visiting the White Isle?