Following our review of the recent history of Ibiza, today we are going to come back to the 70s, the period where the island was consolidated as a touristic destination for people from any part of the world. Discover with us the greatness of a glamorous period when a lot of stars visited the island and left indelible memories.
It is a time when the conjunction of hippies and pageses gave Ibiza a singularity unique in the world. Through the cobbled streets of Ibiza, foreign liberals who promoted the motto "make love, not war" were mixed with the Ibizan women dressed in their typical costumes.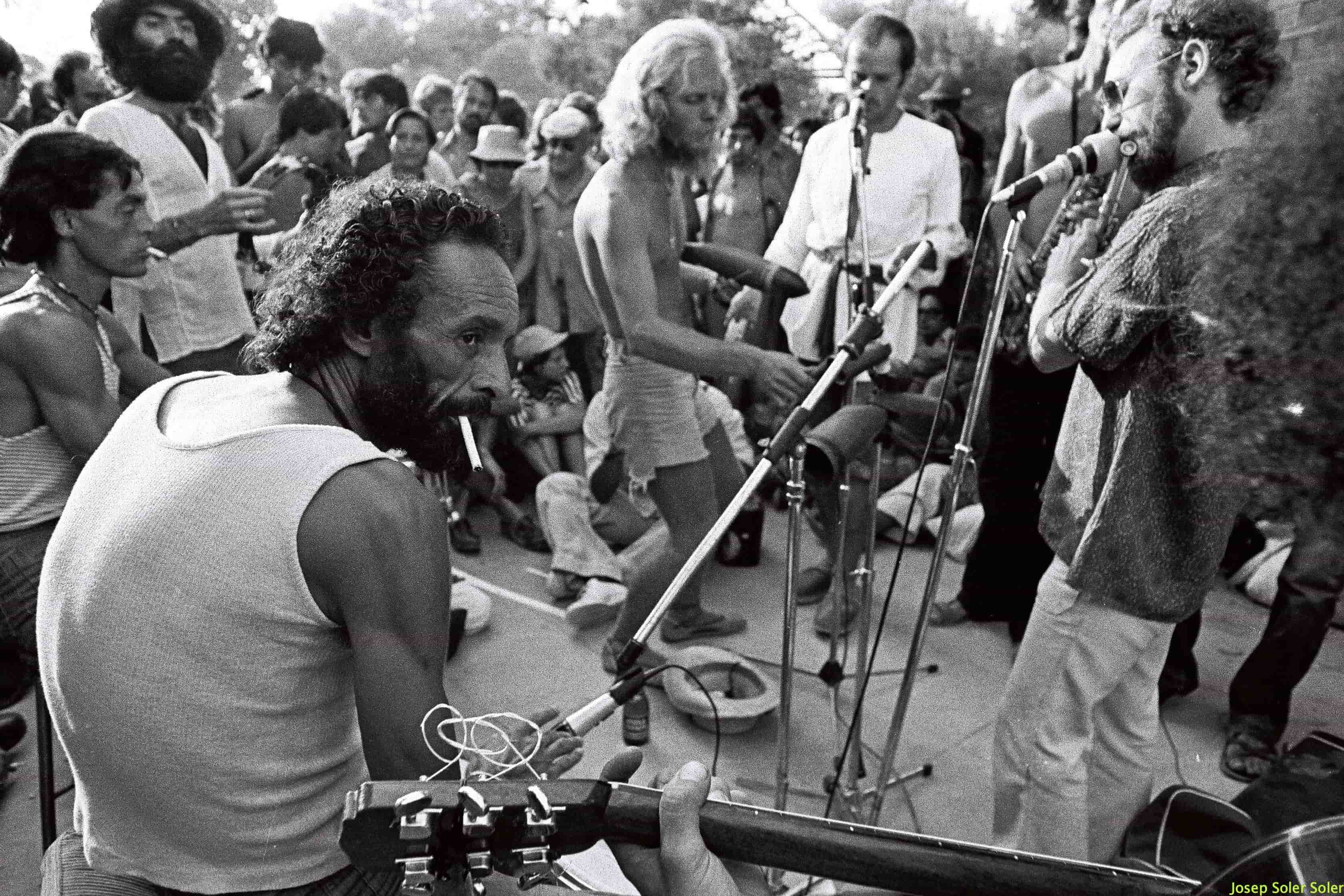 In the 70's Ibiza was already desired worldwide. Beaches and roads still had not met crowded situations and Pachá, Es Paradis and Glory's nightclubs were appearing on the night map, rising to the wave of the tourist explosion that began in the decade. This nightclubs formed an important complement to the island, but they did not lack a dimension of the town's nightclub, but that was precisely its charm.
The island was a haven of peace, the destination that many wanted to reach. A vital goal for half the world, the Holy Grail. For the stars too. Bob Marley, the king of reggae, Thin Lizzy or Eric Clapton organized concerts in the disappeared Ibiza's bullring and together with the visit of other international stars the legend of Ibiza as an island of music began.
Mike Oldfield was inspired from his home in front of es Vedrá to compose his masterpieces and Frank Zappa and King Crimson also landed in Ibiza in order to reach inspiration. The singer Joni Mitchell composed her album 'Blue' and Nico, from Velvet Underground, was inspired by the unique atmosphere of the island. In San Antonio, the video clip 'Club Tropicana ', from the Wham group, made Ibiza a reference destination for the English people.