Ibiza is the heaven of Clubbing, a place where the whole world would want to live and where your holidays can become an epic trip. But beyond clubs, beach clubs, top-quality restaurants and luxurious hotels, Ibiza can offer you more, much more. In the White Island there are wonderful landscapes in every corner that worth to be photographed. Every summer tourists from different parts of the world come to Ibiza and take advantage of its natural charms.
Today we want to show you some places where you will be able to take a perfect picture that immortalizes the moment and the unforgettable landscapes. Cliffs, leafy forests and secret beaches and caves are waiting for you!
Sa Talaia, Sant Josep
With a height of 475 meters, Sa Talaia is the highest point of the island and from here you enjoy a complete panorama of Ibiza and Formentera island.
Sunset on the sea
It doesn't matter if you are on the beach, on the rocks or in a lockout, a sunset on the beach in Ibiza is an amazing experience. Sant Antoni coast is one of the best places to take a photo when the sun is falling.
A walk to Botafoch lighthouse
One of the most emblematic places of the Port of Ibiza is the Botafoch lighthouse. We recommend going for a walk from the fishing port to the lighthouse, where you can see the entire city.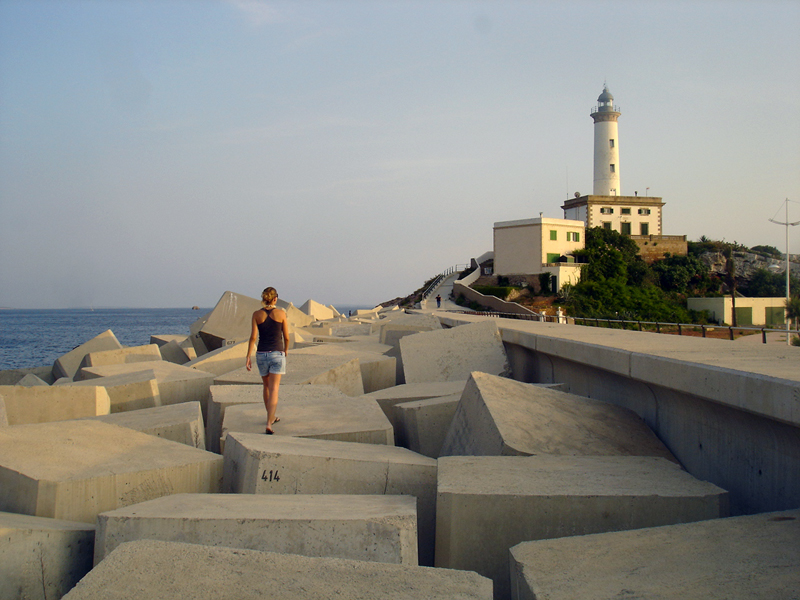 Sunset and music, a perfect combination
Curiously, one of the best sunsets of the island can be watched from pubs and restaurants very close to the sea, where you can take a beautiful picture while you have a drink and listen to good music.
From Ses Salines to Torre de Ses Portes, a recommendable walk
Sandy caves and rocky beaches will accompany your walk until the Torre de Ses Portes, a defensive construction from the XVI century.