You've finally achieved your dream. You're going to Ibiza! What an amazing experience is waiting for you. You have bought the plane tickets, you have prepared your day-to-day planning, you have your clubbing tickets… If all goes along as you expect, it is going to be the travel of your life.
Once you have prepared and scheduled the entire trip, the step that comes after is ENJOYING. Just LIVE the Ibiza experience by following the pace of Ibiza Global beats.
But as all good things in life, the trip has a beginning and has an end. You're not going to be there eternally, you cannot be the King of Ibiza. That's a privilege reserved to some people like Carl Cox, or Sven Väth.
However, you can remember that amazing experience when you're gone by taking some photos.
In our post of today, we want to show you some photos you definitely have to take if you want to relive those awesome moments over and over, no matter what kind of person you are, no matter your interests, age… And we will also recommend you the best moments to take them.
Es Vedrà (Entire year)
Probably the most published photo in social Networks. Try to come closer to a point near this isle next to Ibiza. You can have a snack there; drink something or just admiring the stunning views it provides. Results achieved are pretty cool and you'll have a different photo from what people expect you're going to be doing in Ibiza.
Ibiza's sunset. (Entire year)
If beaches in Ibiza are awesome, and sunsets are always beautiful, try to imagine how wonderful would it be an Ibiza's sunset. Take some photos directly to the landscape, or photograph the people with whom you are, or the mojito or cocktail maybe you're drinking.
Santa Inés Valley. (January – March)
Take advantage of the season when almond trees are blooming and enjoy some wonderful views maybe you've never seen before. Santa Inés (or Santa Agnés) Valley, allows you to reconnect with nature and it offers really cool photographs.
With Dalt Vila in the Horizon (Entire year).
It is one of the Ibiza's most valuable treasures. Maybe it is not as known as other places like Amnesia, Pacha or Privilege. But believe us, visiting Dalt Vila is also a privilege. You cannot go home without traveling around there and without having a photo that shows how beautiful it is.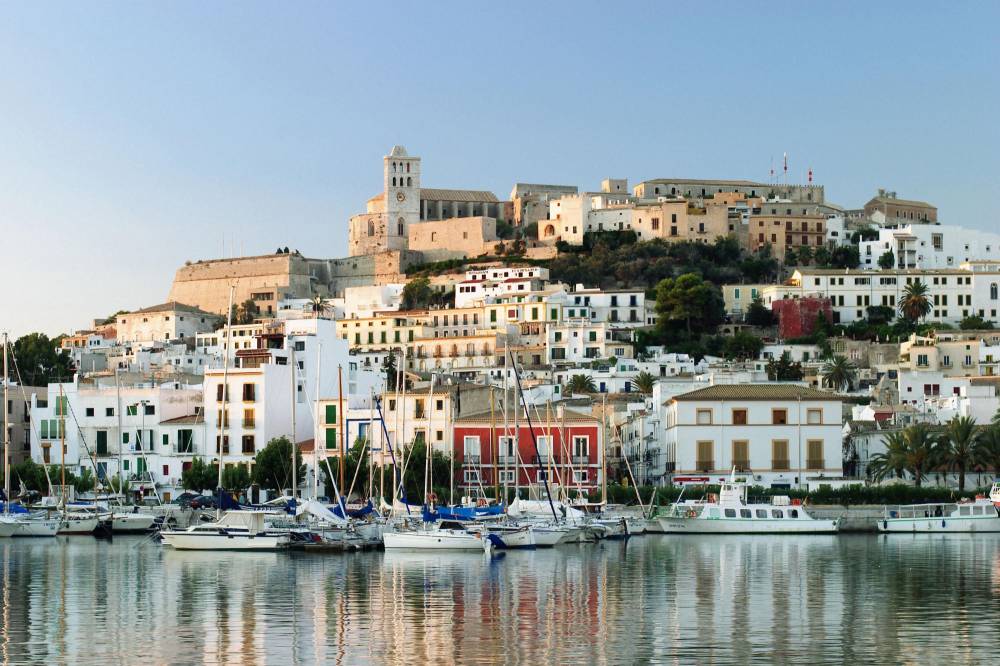 Underwater photography (Summer)
We could not forget about stunning Ibiza beaches. But we want to go one step further and invite you to take a different photo from everyone. Go diving or simply swim in the Ibiza crystal clear water and take a photo of it. You can end up having a very beautiful picture that makes you relive the wonderful time you spent in the White Island.
Party photos (During the party season of Ibiza)
As you know, Ibiza is the paradise of clubbing. What would be an Ibiza trip without having photos or videos during the party? Or at the entrance, or simply with your friends having a great time…you need some memories that remind you how great you were there, and also to remind you that you definitely have to return.