Have you followed the development of the old Ibiza? Or else you can catch up on our posts here:
The old Ibiza, the 60's, a creative decade
The old Ibiza, the 70's, the glamorous period
The old Ibiza, the 80's, the decade that changed everything
The old Ibiza, the 90's, the golden period 
We have now reached the 00's, the decade of change.
People from all over the world had heard about the world capital of parties and they were heading towards it.
This meant more visitors on the island than seen before.
The popular event Manumission continued its success from the previous decade. It lasted for around 10 years and was more or less the significance of the Ibiza clubbing scene in this period. It began at KU (now Privilege) and was soon playing for an absolutely full house.
These events are seen as the beginning of some of the spectacular shows that Ibiza now is known for. Before it was all about the music, now entertainment has been added to the experience.  In 2007 the event moved to Amnesia and two years after they have held their last party.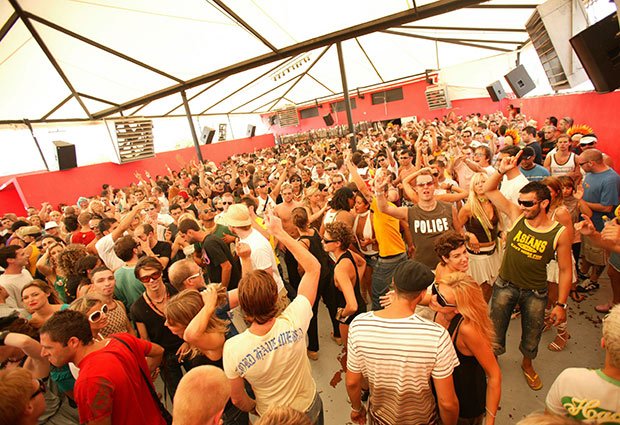 Electronic beats, loose lifestyle, endless dancing and a feeling of belongingness and understanding were still dominating the 00's. But, it was clear that there was a tendency of becoming more mainstream and glamorous. Ibiza was slowly becoming less related to the rave scene.
The iconic event Cocoon was born in this decade, while DJs like Carl Cox, Armin van Buuren, Sven Väth and Pete Tong were providing the sounds to the masses of party people.
One of the more popular parties in that time was 'Judgement Sundays' and was known for being the busiest night of San Antonio. The parties were held in Eden, which was gaining increasing popularity. This meant a lot of activity at San Antonio.  This activity might have had something to do with the noise restrictions that were made that decade. The clubs were now forced to close for the night earlier than before. This was the end of the parties that before had seen endless.  Instead, daytime parties were born.
A lot happened in this decade and the development is clear to see in these videos from the beginning and the end of the period.
Ibiza in 2000
Ibiza 2010
We have now covered the latest periods on the beloved party island. Every decade has their ups and downs. One thing that remains constant is the continual development that keeps going on.
The end of 2010 was the start of the decade that we are in today. The Ibiza that in the 40's was connected with bohemian and artistic society is getting harder to recognize. Some people love the development and others are missing the good old days.
If you could relive one of the periods, which one should it then be?